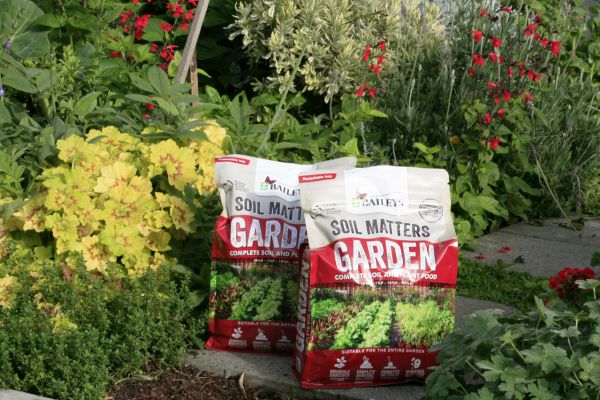 A new plant is born
Baileys have just released a breakthrough soil and plant food that smashes the mould of the way we used to fertilise our garden. It represents the new paradigm of working with nature, to stimulate the highly productive soil life. This means the soil does the heavy lifting assisting plants to grow successfully, with less pest and disease pressure and more minerals and vitamins than is currently the case.
So how does it work?
Soil carbon is the real treasure chest for growing plants. The old paradigm was about blasting the soil with synthetic high nitrogen fertilisers such as urea and sulphate of ammonia. The initial response was remarkable but over time the damage to soil life became more obvious with poor returns and more pressure from disease and pests.
What is soil carbon?
There are four forms of carbon in the soil and these are:
lively carbon in the form of sugars produced by plants and exuded through roots to feed soil life.
The second form is new compost that comes from the breakdown of plant tissue but perhaps more important is the breakdown of the bacteria that live in the soil.

The third form we know as humus and can be seen as old compost. This forms from the first two forms after prolonged composting. This is a very stable form that can last for hundreds of years.
The last form is like charcoal in an inert form which does little on its own to aid soil fertility but seems to act as a home base for beneficial soil bacteria and fungi to operate from.