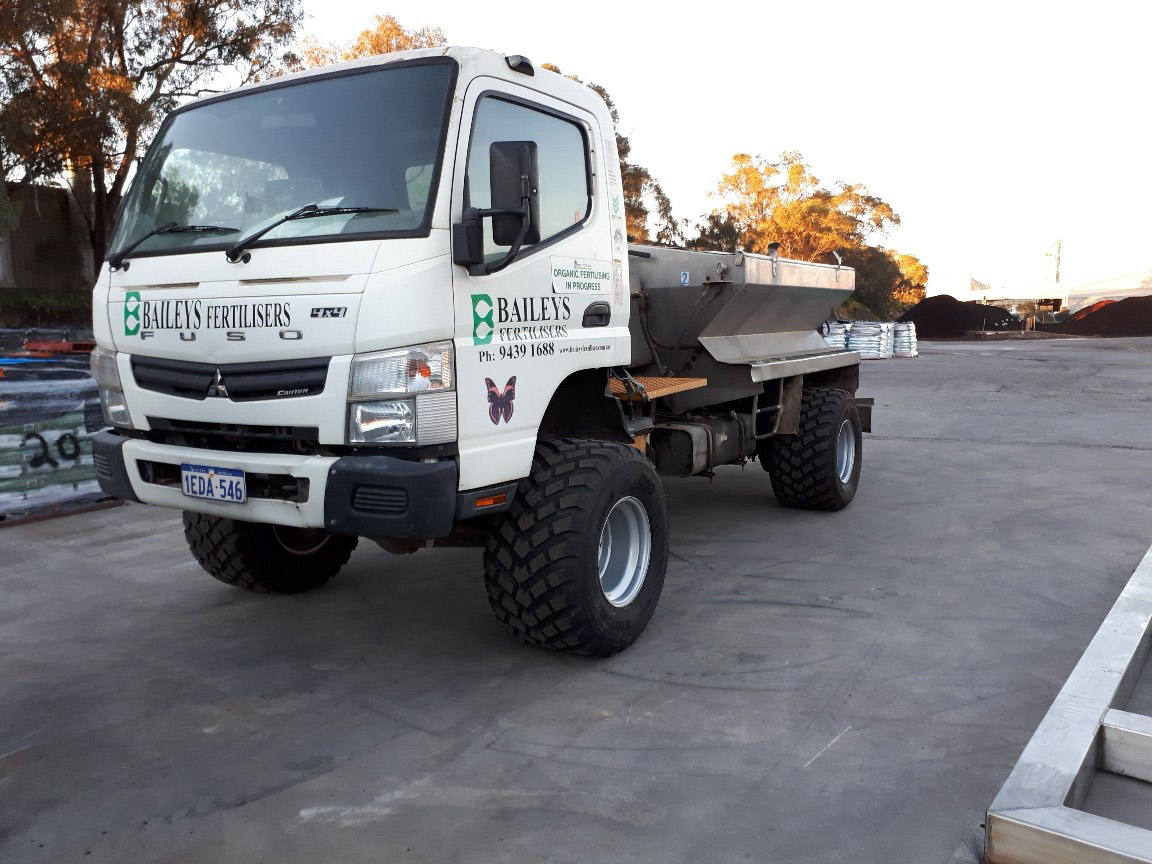 Spreading Services
Baileys provide a professional spreading service for the broadcast application of fertilisers, wetting agents and soil amendments to turfed areas, large or small. Vehicles and operators are Fertcare Accu-Spread accredited for precise application and reliable results.
Baileys have had Fertcare Accu-Spread Certification since 2000, verifying their ability to supply and accurately spread fertilisers and soil ameliorants in accordance with the Australian Fertiliser Services Association standards for industry best practise. Accreditation is renewed every three years.
Baileys offer and end to end service which is cost and time effective. Fertiliser selection can be recommended based on laboratory testing of soil and plant tissue analysis, and customer blends designed for specific requirements.